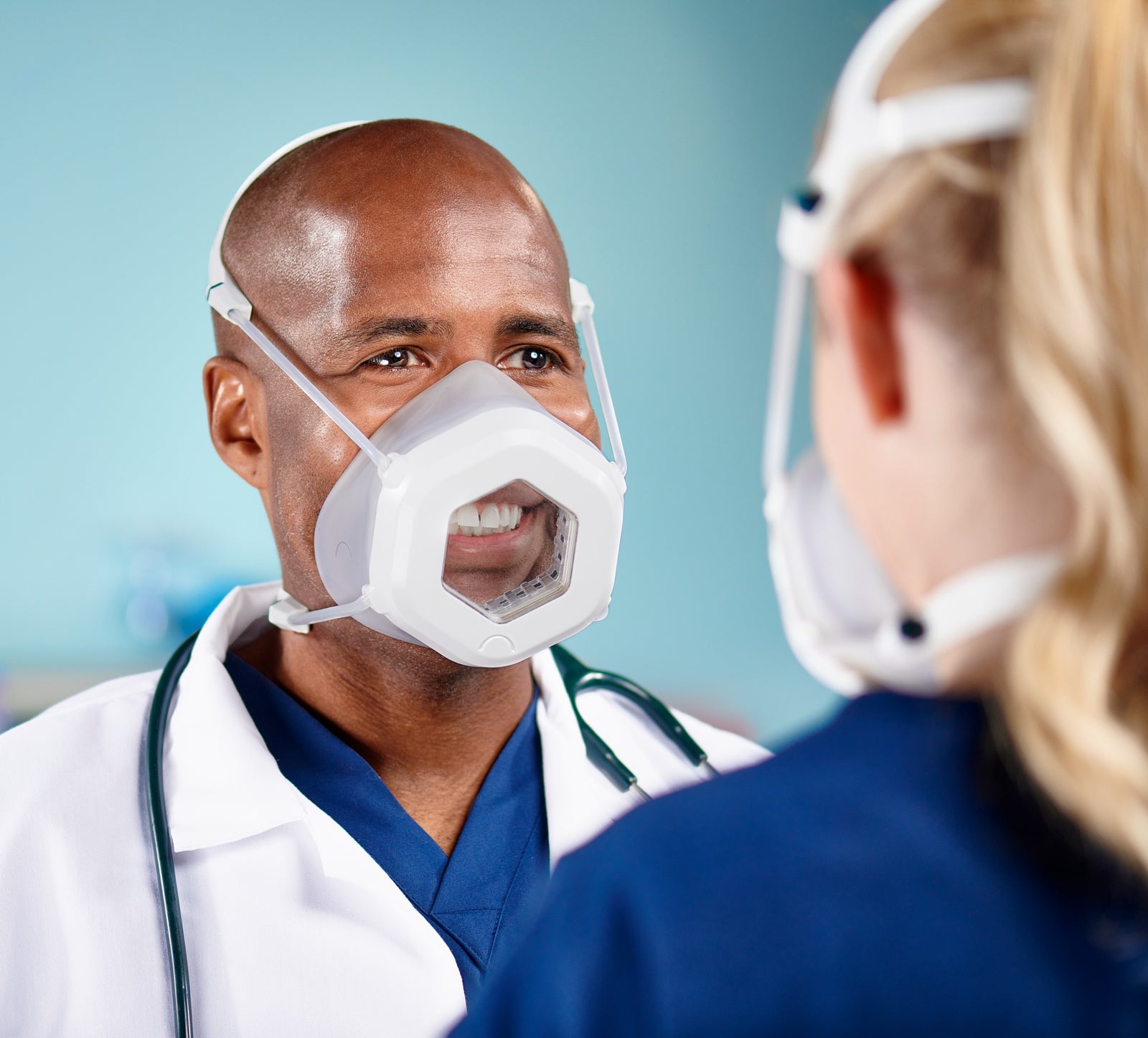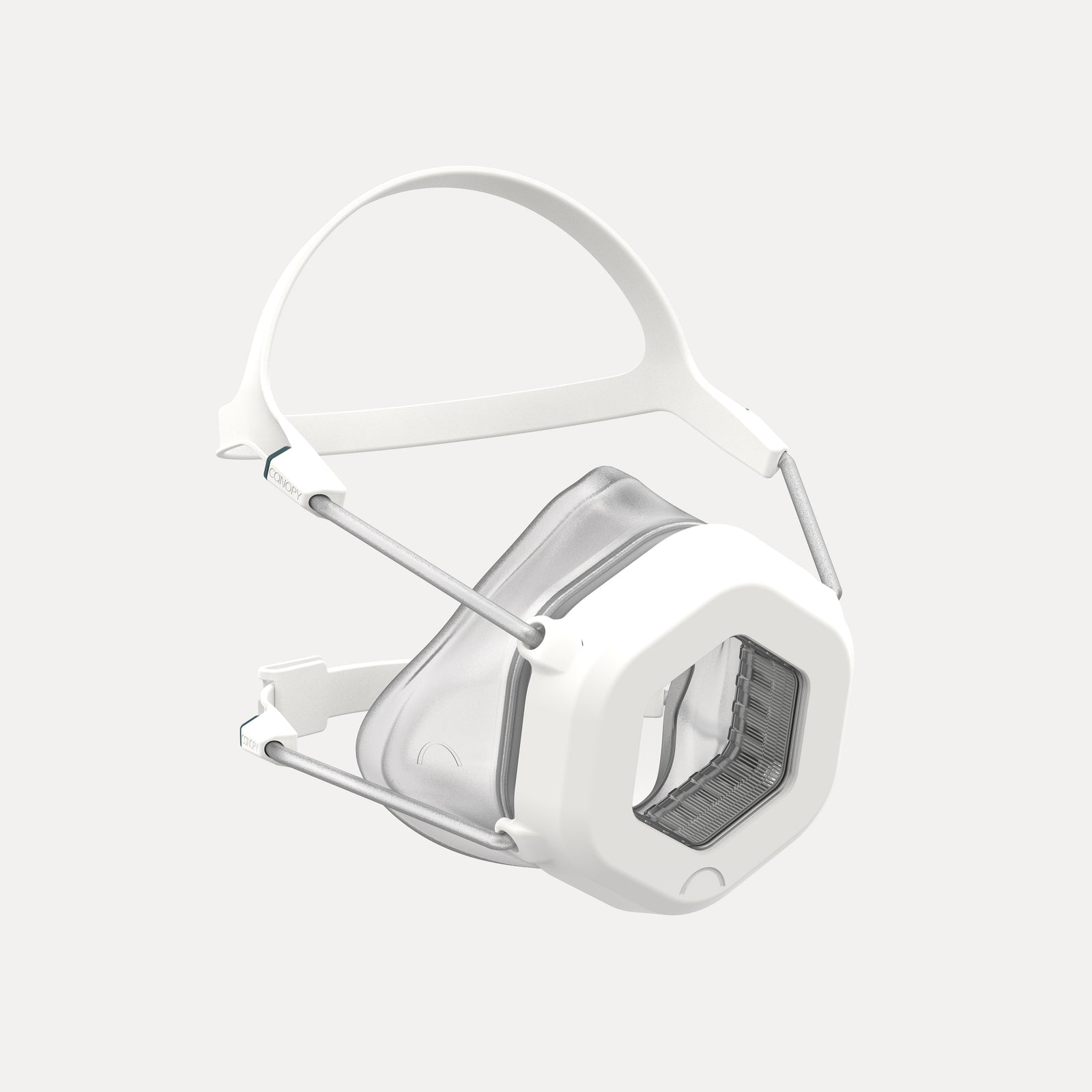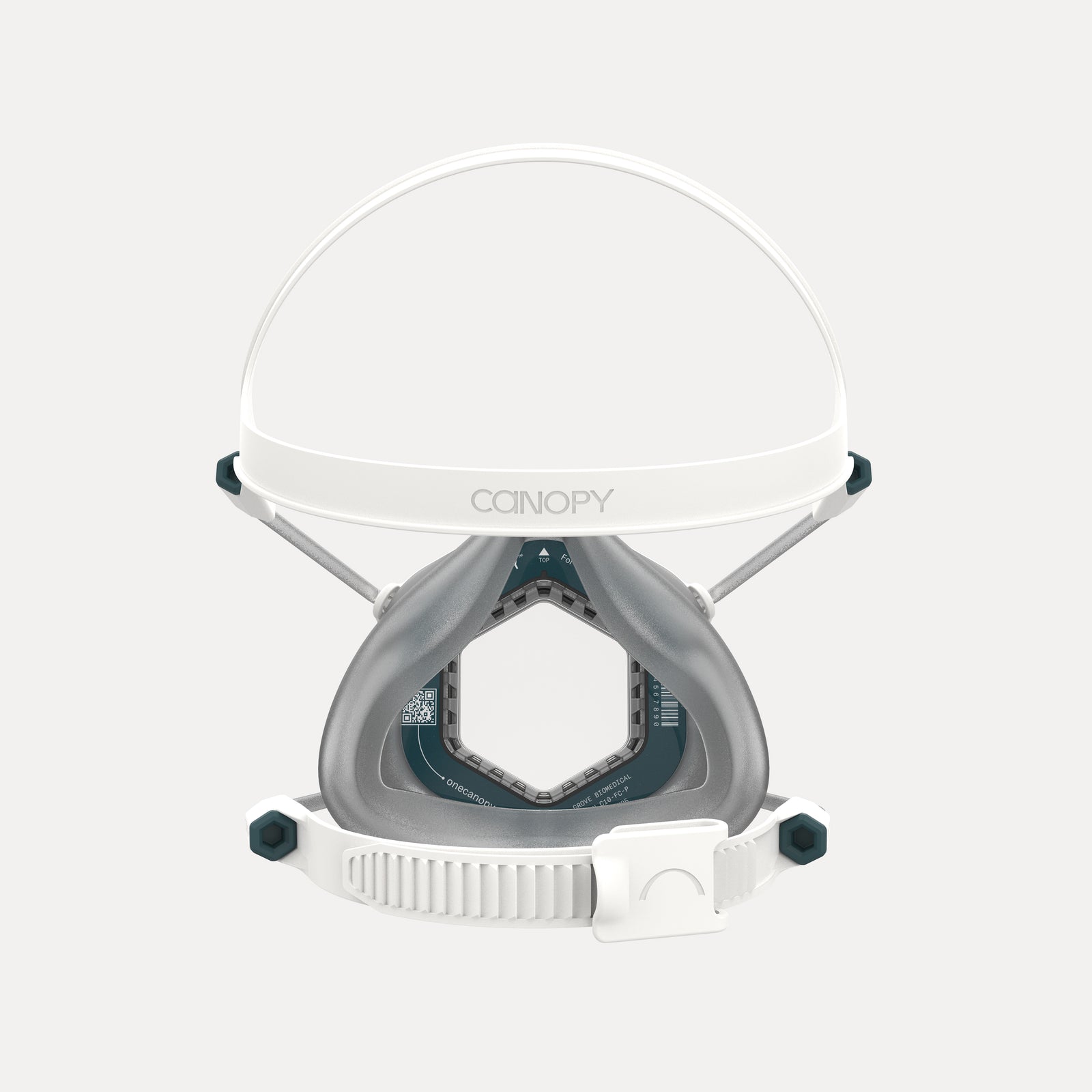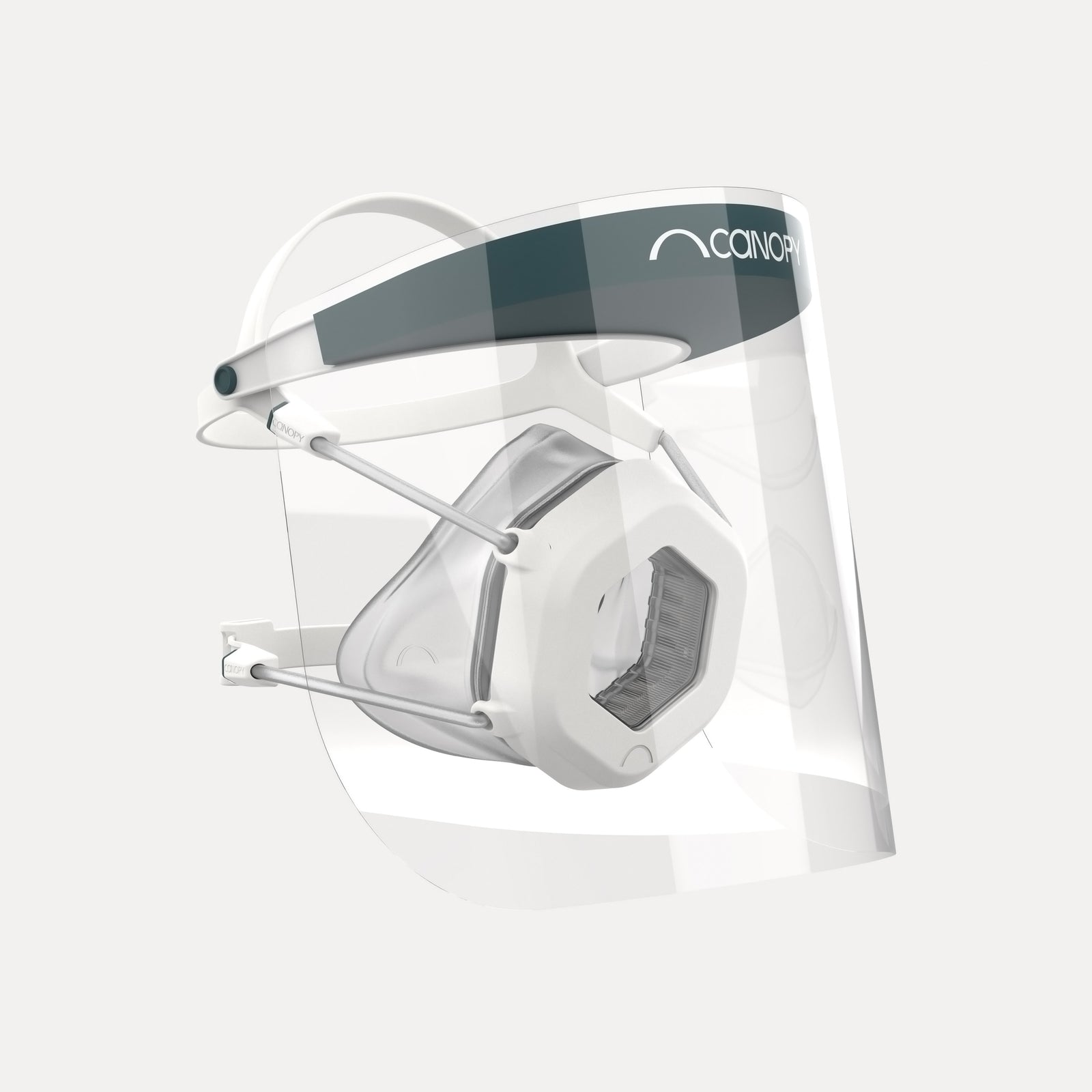 Canopy Pro Kit
$150
$299.00
INCLUDES ONE HIGHLY BREATHABLE FILTER

INCLUDES SMALL AND LARGE FACE SEALS

HSA/FSA ELIGIBLE

INDUSTRY-LEADING ONE-YEAR LIMITED WARRANTY
Overview
Canopy Pro's silicone seal is soft on your skin and snug on your face, guarding you from exposure without leaving that "bridge of honor" behind. It comes with an easy-to-adjust neckpiece and a headpiece so comfortable you'll forget it's there.
Converting to Canopy also means you'll spend considerably less on PPE while helping to eliminate thousands of tons of landfill waste per year. Because Canopy is made from durable materials that are simple to wipe down with common disinfectants, you'll never worry about being without proper protection.
Details
Shipping
Limited Stock available, most orders shipping same day. Free US shipping (2-7 business days) is included with every order. Expedited options available for a nominal fee.
Cleaning
Canopy can be easily wiped down with many common disinfectant wipes like isopropyl alcohol, Cidex OPA®, and others.
Specifications
Filtration Efficiency

>97% PARTICULATE FILTRATION EFFICIENCY

Filter Replacement

Interchangeable filter offers easy replacement

Face seal

Two-sizes-fit-most, biocompatible silicone

Eyewear Compatibility

Accommodates glasses without fogging

Fog mitigation

Permanent anti-fog coating on front lens

Face Shield Integration

Compatible with most face shields

Weight

Load-balanced 200-250g; feels weightless

Production

Made in the USA with 70% American materials
Commitments
One crisis should not give rise to another. While we're dedicated to protecting the health of people around the world, it's equally important to us that we take care of the planet we all call home. A commitment to Canopy is a commitment to the well-being of the people and places we love.
Sustainability
Disposable N95s are costly and wasteful. Converting to Canopy means you'll spend considerably less on PPE while helping to eliminate thousands of tons of landfill waste every year.
Equal Access
Our forthcoming 501(c)(3) nonprofit will partner with leading NGOs, governments, and public health organizations to distribute Canopy respirators to populations in need, both domestic and abroad.
Very comfortable, seals great with little fiddling, even with a short beard. Breathing resistance...
I think for the price I paid, I'm pleased overall, and expect to use it when I go on vacation during our airport travels. It's comfortable and seals well with good adjustment that seems to stay put. The main thing I want to note is that the breathing resistance is more than with any of the other masks I've used. The face seal and shape is excellent, even with my short beard, but I did find it reminded me that I was wearing a mask more than some others (which, to be clear and fair, all have their own issues that keep them from being perfect).
Awesome mask!
The most comfortable mask ever. Two thumbs up!
I hate this nask
It had two huge problems. 1. The seal keeps popping off the filter and it is the devil to get it back on. 2. If you sweat then the seal slides off your face and your seal is gone.
I had high hooes but this mask is relegated to the junk drawer.
Long wait but worth the wait!
After a long delay due to lost shipment and supply chain issues we finally received these comfortable masks. They fit nice and you have 2 different size inserts depend on your face size. My staff loves them.